February 28, 2010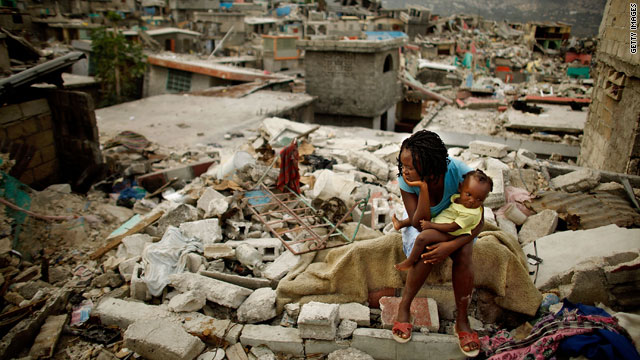 It's still beginning of the year and we already have witnessed three major natural disasters affecting millions of people. The year started with 7.0-magnitude Haiti earthquake where about 200,000 people died and millions were left homeless and then 8.8 magnitude earthquake in Chile where already 700 people have been reported dead and rescue operations are in progress. And now comes the devastating southern European storm " Xynthia" which has already caused 55 deaths and millions homeless and without power.  I know predicting earthquakes is extremely difficult and they can't be  linked to climate changes and global warming but the impact of Global warming on the increase in number of other natural disasters including storms, hurricanes, tornadoes, freezing winters etc. cant be totally ignored, even after IPCC's recent debacle in Himalayan glacier report. These two earthquakes are the result of disturbances in tectonic plates along the San Andreas fault line caused by continental shifts. This ongoing process of continental shift might have been accelerated due to various changes in earth's geology due to oil drilling and  coal mining activities  as coal mines can create huge voids in earth's geological structures and can expedite the continental shifting process (source) . Even though these earthquakes and climate change are not linked directly, the can be linked to one possible common source- indiscriminate consumption  of fossil fuels leading to escalation of changes in earth's geological activities  and climate patterns.
If anyone wants to help the earthquake relief efforts in Haiti and Chile , you can find detailed list of various agencies here through which you can contribute.
In another event which can impact weather changes in coming years and threaten marine life including Penguins, a giant iceberg of the size of Luxembourg (925 square miles)  got ripped off the glacier Mertz in Antarctica during Feb 12-13.  The event was not due to Global warming but due to a collision between the glacier and another moving iceberg. This giant chunk of ice could block ocean currents which could result in bitter cold winters and could also result in flooding in many areas.
Filed under: News