February 2, 2011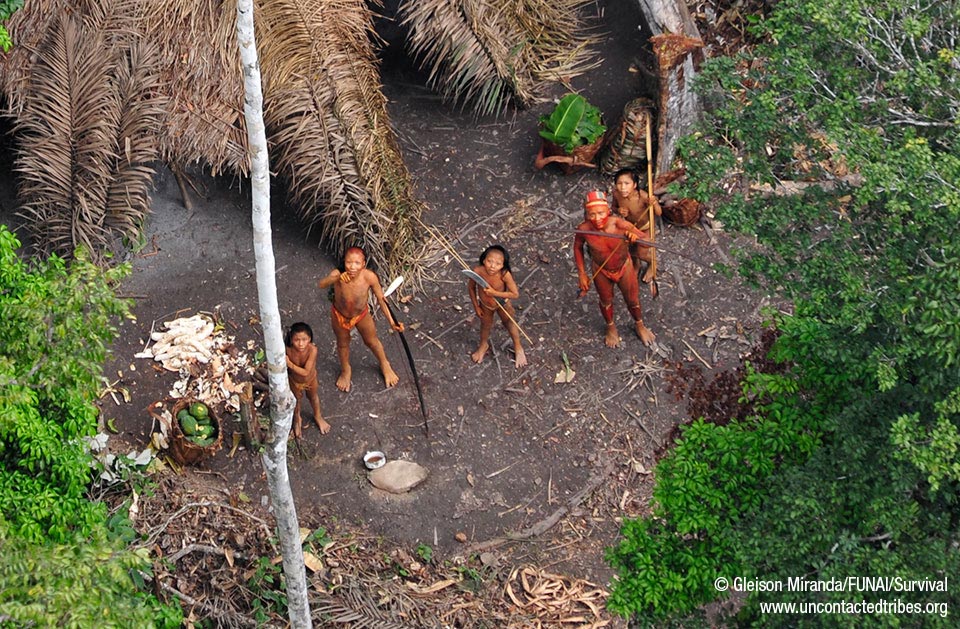 A tribe living in the jungles of Brazil which has no contact with the outside world or the mainstream society was photographed recently by Brazilian government and was released by Survival International group on Jan 31st.  There are supposedly about 100 such uncontacted tribes all around the world. "Uncontacted" doesn't mean that these tribes were lost or no one knew about their existence.
It's extremely unlikely there are any tribes whose existence is totally unknown to anyone else. The uncontacted tribe in these photos has been monitored by the Brazilian government for 20 years, and lives in a reserve set up to protect uncontacted tribes…. The Brazilian authorities have been monitoring this group of uncontacted Indians for years from the air. Over-flights are used to gather evidence of invasions of their land…. They will have seen many planes over the years from commercial jets to light aircraft belonging to missionaries, prospectors, and government authorities… [Survival International]
The above picture was taken in western Brazil, very close to Peruvian border. If you look at the picture very closely, you can see various fruits– papaya, bananas, plantains, cassava or manioc. Also can be seen are metal pans and machete/knife which were supposedly obtained by inter-tribal tradings. This tribe including other uncontacted tribes all over the world are in danger and are fighting for their survival due to encroachment by the outside world. For more information and pictures about these tribes you can visit Survival International website.
Updates: For video footage click here.
Picture credit: Survival International: http://www.uncontactedtribes.org/brazilphotos
Filed under: Environment